Dear Friends of the IFNH: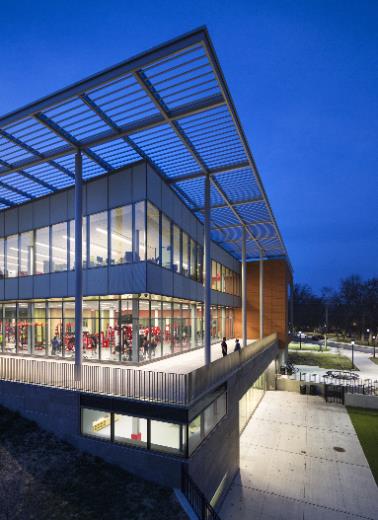 Hard work and planning paid off with major successes in 2017; successes that pave the way for an exciting 2018. We enter the New Year with a rich matrix of programs that includes a wide spectrum of activities such as basic research,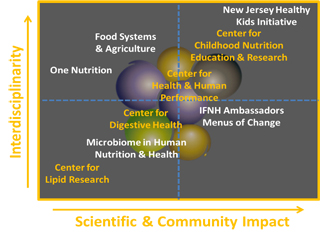 clinical studies, childhood education and community outreach. These programs are becoming increasingly productive. As a key performance metric, I am pleased to report that our membership added ~100 publications to the peer-reviewed literature in 2017. To share our science with the broader community, we regularly posted stories on our website and sent out real-time updates on social media. Notably, in 2017 we posted 51 stories on the IFNH website; 5 times what we posted in 2016.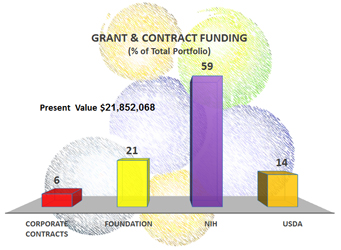 Our programs are supported by a strong portfolio of grants and contracts that now exceeds $21 million and our Endowed Research Fund stands at $10 million. It is noteworthy that 73% of our research funding comes from top-tier agencies such as the NIH and the USDA; this is an impressive start for such a young institute. I am very proud of the IFNH community of students, staff, and faculty who enabled our success in 2017 and positioned us to deliver even more in 2018.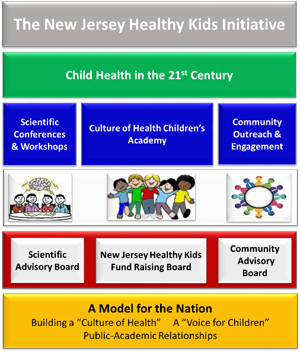 The institute champions a culture based on three core values: Academic Interdisciplinarity, Collective Success, and Social Responsibility. Collectively, these values shape the emergent productivity of the institute in terms of new and innovative programs. This year we are excited to officially launch the New Jersey Healthy Kids Initiative. This emergent program, which is an exemplar of strategic planning, interdisciplinary participation, and community-based engagement, was enabled by a pilot grant from the Robert Wood Johnson Foundation Special Contributions Fund at the Princeton Area Community Foundation. The formal launch of the program was made possible through a visionary grant from the Robert Wood Johnson Foundation. The initiative represents a strategic partnership between the New Jersey Institute for Food, Nutrition, and Health and the Child Health Institute of New Jersey. This signature initiative places child health at the interdisciplinary epicenter of medicine, nutrition, culinary arts, physical activity, lifestyle management, and early education. The programs will unfold with community input; be informed by thought-leader conferences; be guided by advisory boards; and operate out of the institute's Culture of Health Children's Academy. Although the initiative is New Jersey centric, it has the potential to be a model for other states and it positions New Jersey to be a voice on behalf of children's health everywhere.
The institute is an increasingly popular place to hold conferences and has become a social hub for students. Last year we hosted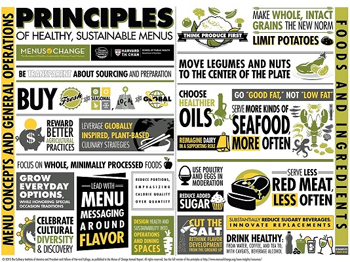 major scientific conferences and symposia in the areas of nutrition, lipid metabolism, and human performance. Our plant-forward food conference was particularly successful in the way it brought together public health leaders, physicians, dietitians, foodservice organizations and environmental organizations. We also continue to be an important venue for high-level university meetings, donor events, and community activities such as Rutgers Day. Last, but not least, every day is a "Harvest" day for all the students, staff, and faculty who enjoy our healthy eating courtyard where we offer a remarkable array of healthy food choices based on the "Menus of Change Principles" for healthy eating.
We have come a long way in the eight years since I first arrived at Rutgers as the institute's founding director. Today we are an organization of extraordinary opportunity, significant resources, and unlimited potential; now is the time for us to drive our centers and programs to their highest potential and academic excellence. The future is ours to invent!
Sincerely,



Peter J. Gillies, Ph.D.
Professor and Founding Director
New Jersey Institute for Food, Nutrition, and Health