Dear Friends of the IFNH: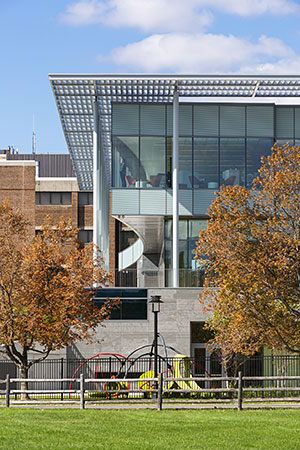 I am excited about our plans and prospects for 2017. Indeed, the year promises to be a "break out" year for the institute in terms of presence and identity on campus and throughout the state. I want to thank everyone who has championed the vision and mission of the institute to enable our success to date and challenge you to make this our best year yet!
In 2016 we learned a lot about what it takes to operationalize a complex interdisciplinary organization. We experienced the chaos that ensues when you physically start up a new building, populate open-concept workspace, hire new faculty, set up new laboratories, and launch new programs. We also experienced the energy and creativity that comes from building a new and different kind of research organization, one that offers the opportunity to learn as a team, to do things differently, and to go in uncharted directions.
The promise of interdisciplinarity is that its output is more than the simple sum of its parts and that out of the collective there emerges synergies and programs otherwise not possible. These emergent outcomes are the evidence points that the people and programs of the institute are on track. I can't say that we're there yet, but I can confidently state that we're moving in the right direction. For example, our IFNH Student Ambassador program now recruits its members not just from Nutritional Sciences, but also from Food Science, Kinesiology and Health, and Performance Dance. These students are learning to appreciate each other's academic disciplines as they work together in the "maker space" of the IFNH to promote nutritional literacy and healthy lifestyles across the student body. The IFNH Center for Health and Human Performance has expanded its technology partnerships to enable metabotype profiling as a research platform to measure and advance the science of human performance. Recently I watched as graduate students in the center worked with combat troops from Fort Dix. I marveled at richness of the moment; there in front of me I saw the next generation of scientists doing cutting-edge research and seeing it reduced to practice in support of our national defense. Finally, in a strategic academic move, the IFNH Center for Lipid Research launched a new research collaborative among the Big Ten Academic Alliance to foster lipid and metabolic disease research among it 15 peer institutions. Unquestionably, the programs and research we're doing at the IFNH matter; we should be proud of our science and the contributions we're making to academic life here at Rutgers.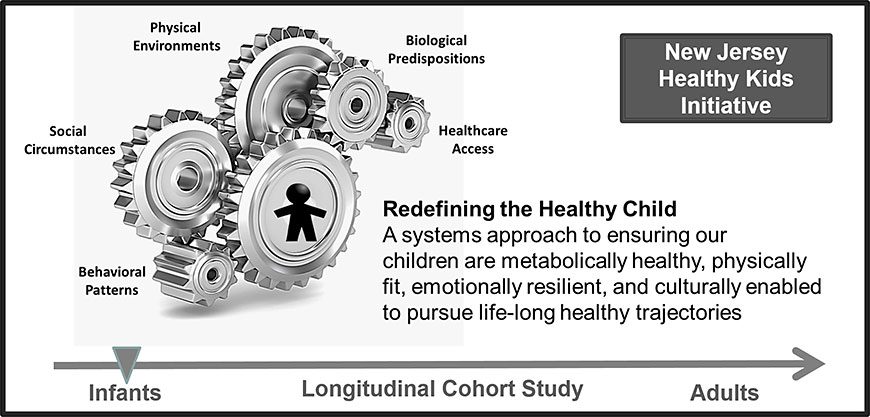 In return for the privilege of being IFNH scientists, it's important that we give back to the community that supports us and to use our best science in the service of its most needy populations. In this regard, the future health of New Jersey resides in its children, a population wherein 16% of 2–4 year olds are already obese and vectoring towards diabetes and heart disease. The IFNH intends to be part of the solution in the fight against childhood obesity in New Jersey. In 2017, the IFNH, in partnership with the New Jersey Child Health Institute, is launching a new emergent program called the New Jersey Healthy Kids Initiative. The goal of this highly aspirational program is to redefine child health in terms of modern science and medicine to ensure children are metabolically healthy, physically fit, emotionally resilient, and culturally empowered to pursue life-long healthy trajectories. By collecting data from long-term longitudinal cohort studies in our community, the program will build a remarkable child health database that over time will guide research, healthcare, and policy development in New Jersey for years to come. As we marshal the talents and resources of our two institutes and reach out across the university and into the community for help, I hope you will join us in our efforts to make New Jersey the "healthy state" and a model for the nation through this new program.
Sincerely,



Peter J. Gillies, Ph.D.
Professor and Founding Director