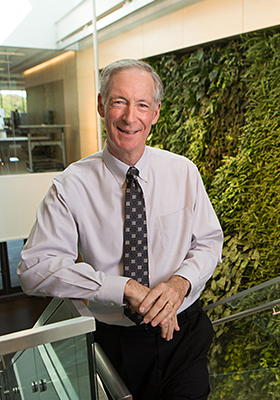 Dear Friends of the Institute:
After 5 years, 5 months and 15 days—success! Vision finally became reality as July found us moving people and new equipment into the Institute. As we entered our new home we experienced a number of reactions, here are just a few.
First, there is a sense of wow! The building is modern, open and airy; it is a beautiful facility that exudes energy and connectivity. There is a prevailing sense of harmony as you notice how architectural design, science and nature blend in spatial creativity. You can't help but notice the incredible living wall of plants that greets you in the atrium and sends the message that the collective surpasses the singular. Similarly, the Institute is all about bringing together students, staff and faculty in a culture of interdisciplinarity that fosters intellectual collisions and releases the power of team science.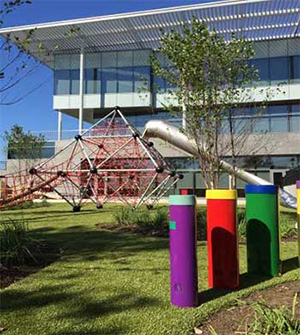 Second, there is a sense of excitement. As you explore the building you begin to realize the many ways the new building serves not only the academic community, but the broader New Jersey community as well. This is a place that models what it means to build a culture of health through the built environment, engaged people and missionoriented programs. This is a place that launches scientific careers in new and innovative centers of excellence and builds bridges to the community it serves.
Third, there is a sense of pride in what Rutgers has created for its students. The modern open-office workstations, modular shared-space laboratories, high-tech teaching classrooms, and "smart" conference rooms are all designed to prepare aspiring students to be leaders in today's competitive world.
The new building is special and we're very proud of it. It is a place where food, nutrition, and health come alive at Rutgers. Come and visit us, help us make New Jersey the "Healthy State" and a model for the Nation!
Sincerely,



Peter J. Gillies, Ph.D.
Founding Director
New Jersey Institute for Food, Nutrition, and Health