Training, Fitness, and Nutrition Services (Classes)
Why Are We Different?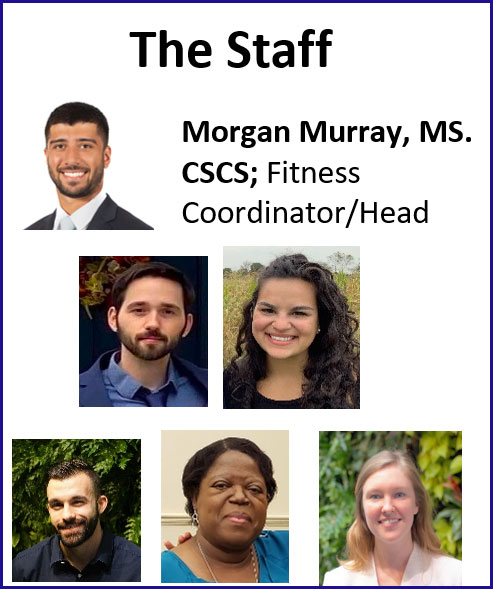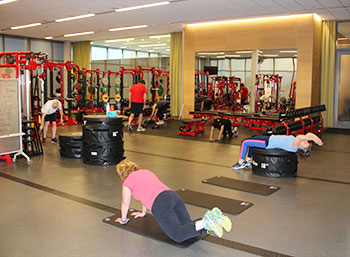 The Center for Human Nutrition, Exercise, and Metabolism is a research laboratory dedicated to improving the health and performance of our clients. We are not a gym and you cannot purchase a membership to work out here. We are a laboratory that carries out research, and the facility is limited to supervised sessions with a certified trainer.
While most businesses in the health and fitness industry are focused on selling you a work- out we are focused on delivering results with certified instructors.
Here at the Rutgers Center for Human Nutrition, Exercise, and Metabolism (NExT) we are well aware of the science that goes into developing a training plan or nutrition and wellness classes to deliver a specific outcome. Because all sessions are designed and overseen by a trained professional you never need to worry about not having an effective sessions or inaccurate information.
In order for us to deliver the results you are looking for we ask that you commit yourself to the process.
What Services Are Offered?
Health and Fitness Programs
These programs are designed for those looking to lose weight, gain lean muscle, enhance physical function, and improve overall health.
Our Health and Fitness Programs include: Aerobic Cardio Exercise (ACE), Strength and Conditioning classes, and Weight Loss/Wellness (Talk to a Dietitian-Nutritionist).
What Is ACE?
Shape up, get fit, and burn fat with Intense Aerobic Cardio Exercise (ACE) classes. Our ICE classes are designed utilizing the latest in scientific research on fat loss exercise.
Greater than 66% of American adults are overweight or obese. And almost 32% of American children (2–19) are obese. This comes with a great cost to the individuals, employers, and society. And although a fair number of these folks may trying to eat well or belong to a gym they are not reaching their fitness goals.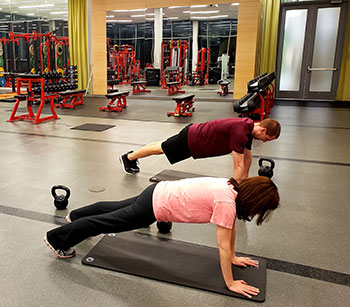 Instead of spending endless hours on cardio equipment with little return, ACE classes are short and effective. In fact, it has been shown that only 30 minutes of high-intensity activity per week is enough to improve glucose control and skeletal muscle metabolism in healthy persons and those with diabetes.
Classes are designed to improve exercise capacity and facilitate fat loss and are conducted in a group format lasting roughly 30 minutes. All fitness levels and abilities are welcome.
The ACE exercise prescription includes a 12-week training program, specific to an individual health and skills, and is held 3 times per week.
What is Strength and Conditioning Class?
Are you just in OK shape but you need to be stronger for everyday living or for your job?
Strength and conditioning classes encompass all aspects of fitness, to bring you the best results possible.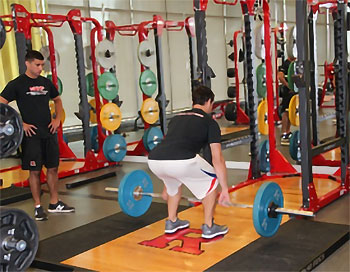 What Makes up the Strength Aspect?
Resistance exercise is the bread and butter of strength training. Resistance training is the only non-surgical way to change the shape of your body and combat age-related muscle loss. Did you know that there is 30–50% loss of muscle mass after age 40 into old age? Resistance training also aids in increasing resistance to injury, by increasing muscle strength.
What Is the Conditioning?
Conditioning encompasses several different training modalities. Running, jumping, landing, and most importantly being able to move effectively. While ACE is more specifically geared towards high intensity aerobic work, our Strength and Conditioning classes branch out even further, utilizing all the tools at our disposal to achieve a person's unique goals. We use several different approaches. Also, for our first responders or those who are preparing for job-related physical assessments (e.g., EMT, police, fire fighters, etc.), this is an ideal program for you. We will focus on your performance goals, and help you move more effectively on the job!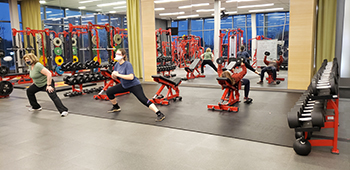 Strength and Conditioning training when combined lead to the best possible outcome for any fitness goal. By ensuring both approaches are implemented properly, we can help achieve, and even blow past goals. Resistance training will be performed with a variety of equipment such as barbells, dumbbells, and kettlebells.
Training is conducted in a group setting and lasts 1 hour. Classes are limited to 10 people for each certified trainer over 12 weeks. Prior to enrollment in the strength and conditioning class, individuals will be evaluated by a Certified Strength and Conditioning Specialist, and NEXT lab staff. Follow-up evaluations will be made at 6 and 12 week time points to ensure proper progression in the program.
How Do I Know Which Training Program Is Right for Me?
Choosing the service(s) that will deliver the results you are after is key. In order for us to be sure you have selected the appropriate service, please schedule a consultation with our Fitness Director.
Your consultation is free. Chnext.training.sebs@rutgers.edu
What Are Nutrition, Lifestyle and Behavior Modification Classes?
Wellness & Weight Loss Classes (to lose weight, or just be healthier):
Currently, we are offering Nutrition classes as part of our current research projects where you will get individualized and group classes, free body composition analysis that monitors your progress and you will contribute to our understanding of healthy weight loss options. Taught by a registered dietitian-nutritionist. Use Nutrition email below to see if you are eligible for the weight loss studies!
RU-NextNutrition@sebs.rutgers.edu
Fee and Charge Refund Procedure