The Institution for Food, Nutrition, and Health Student Ambassadors are an integral component of our mission of collective success, interdisciplinarity and community responsibility. Student Ambassadors will be called upon to represent the IFNH at various meetings and events, as well as communicate and market the IFNH to students, stakeholders at Rutgers University, and to the New Jersey community at large. Student Ambassadors will also play a role in assisting with business models of the Institute, such as Harvest. Those selected for the position of Student Ambassador are students at Rutgers University who have demonstrated professionalism and dedication to the interdisciplinary fields of food, nutrition, and health. Each ambassador brings their unique Rutgers student experience to the IFNH as it continues to expand and serve as a state, national and global model for change and success.
Current Ambassadors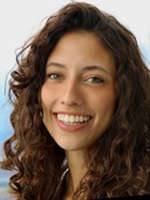 Alessandra Bonforte is a senior at Rutgers University majoring in Biological Sciences and minoring in Business Administration. Her interests include arts and crafts, dancing, learning languages (such as Latin, French and German), and working out. In pursuing a healthy lifestyle centered around staying physically fit and indulging in nutritionally valuable foods, she has also developed a passion for Nutritional Sciences. Born and raised in Italy, Alessandra has had the privilege of experiencing two different qualities of food and is keen on understanding the cultural factors driving these differences. Under the guidance of Dr. Daniel Hoffman and Dr. Erin Comollo, Alessandra collaborates on research for the New Jersey Healthy Kids Initiative (NJHKI) and volunteers for the Healthy Kids of New Brunswick to provide healthy-living guidance for the newer generations. She is thrilled to be a part of the IFNH Program and is working hard to emphasize the importance of nutrition and exercise and the correlation they have on self-image.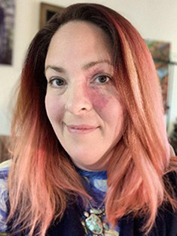 Jenny Campbell is a nutrition student at Rutgers University in New Brunswick New Jersey. She has always had a passion for cooking, the life sciences, and helping others. After a lifetime of personal attempts to deal with obesity and witnessing family members struggle with weight management, she decided to go back to school to find ways to help address the obesity epidemic. Jenny is a member of both the IFNH Student Ambassadors and the Healthy Dining Team at Rutgers, as well as a fellow of the Menus of Change University Research Coalition. She works with these groups on community outreach projects, nutrition-based research, and educating students about nutrition. She co-authored a research project for the Healthy Dining Team that taught students about the greenhouse gas emissions associated with several animal and plant-based protein sources. Her project has been accepted for presentation at the Food & Nutrition Conference & Expo. In her free time, Jenny likes to invent new recipes, play the piano, paint, listen to comedy podcasts, and take walks in the woods. She is usually in the middle of at least five books and hopes to one day finish all the books that she keeps adding to her library.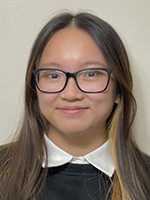 Rachel Ho Rachel Ho is a third-year student majoring in Nutritional Sciences, Dietetics option. From a young age, Rachel has enjoyed foods from many different cultures. That appreciation grew into an interest in how food brings people together and contributes to healthy lifestyles, especially for children at a very important developmental stage in their lives. As a member of the Healthy Dining Team, Rachel and other Student Nutritionists provide nutritional education for the college population and conduct research under Dr. Peggy Policastro, RDN. Rachel is also a member of Kappa Omicron Nu, an honor society for Nutritional Sciences. She is honored to be a part of the IFNH Student Ambassadors and to continue providing nutrition education to the community.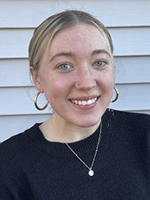 Erin Ormsby is a fourth-year student majoring in Nutritional Sciences, Dietetics option. Her dedication to health and nutrition, which developed over time due to her own health challenges, led her to Rutgers University. In addition to being an IFNH Ambassador, Erin is also a member of the Healthy Dining Team, which affords her the opportunity to emphasize nutrition and healthy eating for all Rutgers students and to participate in research under the guidance of Dr. Peggy Policastro, RDN. She is also a member of the Rutgers Chapter of Kappa Omicron Nu (KON), an honor society for Human Sciences. Erin's desire for nutrition, quality food, and exercise are key factors in her plans to pursue a master's degree and acquire her Registered Dietitian credentials. Erin is extremely eager to work with The NJ Healthy Kids Initiative (NJHKI) to provide all kids, no matter their circumstances, with the tools to live healthy and sustainable lifestyles. She is excited and appreciative of the opportunity to become an IFNH Student Ambassador and to work alongside the goals of the IFNH to seek solutions to health challenges in and around the Rutgers Community.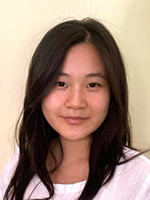 Samantha Quan is a senior majoring in Political Science and minoring in Planning & Public Policy. She is interested in education policy, research, and community outreach. Samantha has been a part of many initiatives during her college career such as the Rutgers Advocacy Corps, the Rutgers Darien Civic Engagement Project, and the AACC Junior Internship Program. This past summer, she was an intern with the New Jersey Department of Labor & Workforce Development. In addition to her role as an IFNH Student Ambassador, Samantha is also a writing tutor with the Rutgers Writing Center, a poll worker with NJPIRG, and a Global Leader with the Douglass College. As an ambassador, she is excited for the opportunity to be more involved in the New Brunswick community and contribute to IFNH programs that promote food security, nutrition, and exercise.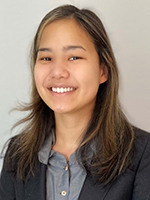 Alisa Stellini is a fourth-year student at Rutgers University, majoring in Public Health with minors in Biology and Psychology. Her interest in health and wellness developed at an early age while participating in swimming and volleyball. Currently, Alisa is an avid CrossFit athlete, where she continues to build upon her athletic foundation. Alisa is completing her senior year internship with the New Jersey Healthy Kids Institute (NJHKI) and is excited to be working with the IFNH Student Ambassador team to share her passion for wellness with others. Alisa plans to pursue a career in the healthcare field and she enjoys learning how to help others prevent illness through healthy nutrition and lifestyle choices. She is honored to be part of the IFNH Student Ambassadors and looks forward to gaining new knowledge and experience.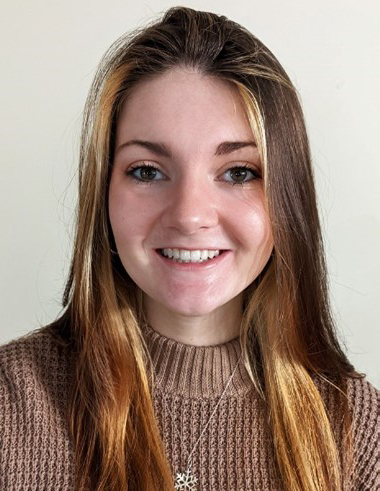 Kylene Stewart is a third-year student majoring in Nutritional Sciences, Community Nutrition option, and is pursuing a minor in Leadership Skills. She has been interested in healthy living since her involvement in New Jersey 4-H and her position as a 4-H Healthy Living Ambassador. Through her participation in 4-H, she traveled the country learning about healthy living and civic engagement. She came to Rutgers to better understand nutrition and how she can integrate nutritional sciences into her career. Kylene is aspiring to be a 4-H Youth Development Professional through Rutgers Cooperative Extension and is taking strides towards this goal by interning at the State 4-H Office in Martin Hall. In addition to her role as IFNH ambassador, she is the current President of the Rutgers Collegiate 4-H Club. As President, Kylene coordinates service initiatives and works with 4-H youth in their communities. She also is working towards personal trainer certification through Rutgers' partnership with the National Academy of Sports Medicine. Kylene is excited to further her involvement at Rutgers and learn more about the opportunities in nutritional science.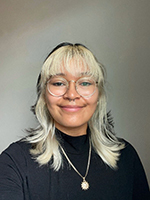 Helen Yanes is a second-year student at Rutgers University majoring in Nutritional Sciences, dietetics option. Her interests include reading, weightlifting, and cooking. As someone who previously struggled with being overweight, Helen sought out educational experiences to better understand nutrition, which developed her love for cooking. Her desire to continuously improve her health and feel her strongest fuel Helen's passion for weightlifting. Helen strongly believes that education about health provides individuals with the tools and confidence they need to live healthier lives. Healthy eating cannot be forced, it must be taught. Helen is a first-generation Hispanic American who wants to use her own experience with dietary disconnection due to cultural differences to assist others dealing with similar circumstances. She is very eager to be part of the IFNH student ambassador team and work alongside others to make a difference in the community.