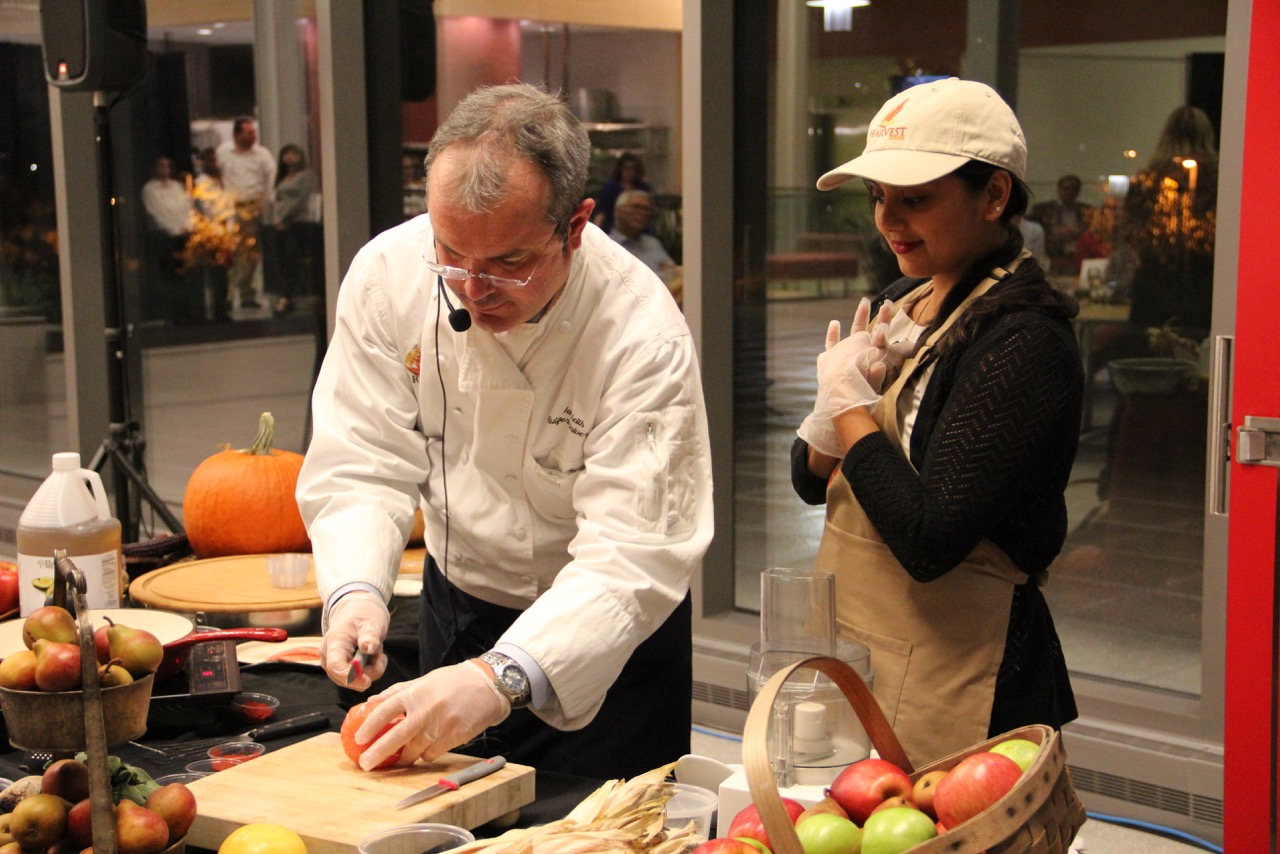 Thursday, September 21, 9:15 am to 3:30 pm
New Jersey Institute for Food, Nutrition, and Health (IFNH), Room 101
61 Dudley Road
New Brunswick NJ 08901
The New Jersey Institute for Food, Nutrition, and Health (IFNH) building is located on the Cook Campus of Rutgers University, with easy access from the NJ Turnpike (Exit 9), from Routes 1, 18, and 287, as well as public transportation to campus via NJ Trains to New Brunswick and the Rutgers bus system.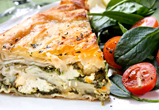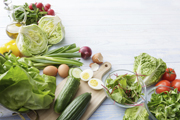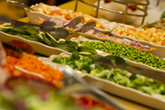 Conference Description
We are excited to bring you this Forward Food conference which focuses on developing plant-forward based eating initiatives for foodservice professionals, chefs, dietitians, doctors, public health leaders, and environmental organizations. Forward Food is partnering with Rutgers as part of its initiative toward building a healthier, more sustainable food system through an emphasis on plant-based foods and proteins. Participants will leave with recipes, ideas and connections to others who wish to advocate for healthy and sustainable change.

Enjoy delicious food at IFNH's Harvest Cafe during our plant-based food cooking demonstration by Chef Ian Keith, and network with individuals seasoned in the art of setting and reaching goals to bring healthier menus to their guests.
Sponsorship
This conference is a collaboration between Forward Food, a Program of The Humane Society of the United States (HSUS), and Rutgers New Jersey Institute for Food, Nutrition, and Health. Other sponsors include Rutgers Dining Services and the New Jersey Agricultural Experiment Station.
Continuing Education Credits
Continuing education credits are available for professionals (RDs and DTRs, CDM, CFDP and CEH).
Event Coordinators
Rutgers Co-organizers are
Peggy Policastro, Ph.D., R.D., Rutgers University
Xenia Morin, Ph.D., Rutgers University
Kate Watts, Forward Food, The Humane Society of the United States
Event Contact
Kate Watts: kwatts@humanesociety.org
Agenda
Follow this link to the symposium agenda (178k PDF)
Speakers and participants include:
Dr. Michael Parkinson, Senior Medical Director, UPMC Health Plant and WorkPartners
Cory Booker, U.S. Senator, New Jersey (video)
Your browser does not support HTML5 video.

Kate Watts, Forward Food Program, The Humane Society of the United States
Rachel Orr, Food Service Director, West New York Schools
Dr. Peter Gillies, Director, New Jersey Institute for Food, Nutrition, and Health
Joe Charette, Executive Director, Rutgers Dining Services, and member of Rutgers Committee for Sustainability
Ian Keith, Rutgers Chef, IFNH Harvest
Dr. Peggy Policastro, IFNH Director of Behavioral Nutrition/Student Ambassador Program, Rutgers Dining Services Nutrition Specialist
Dr. Xenia Morin, IFNH Program Leader for Food Systems and Agriculture, IFNH; Rutgers Undergraduate Program Director, Agriculture and Food Systems Program
Registration
This conference is free but registration is required. It is open to food and nutrition professionals, public health leaders and members of the Rutgers community.
Registration for the conference has reached seating capacity. If you would like to be placed on the waiting list, please click on the following link:
https://foodforward.typeform.com/to/alAFMy. Wating list registrants will be contacted (in order of registration) as seats become available.
Directions and Parking
Driving:
Driving directions to IFNH with RU Maps
Parking:
Lot 97, opposite IFNH at 61 Dudley Road, New Brunswick, NJ, with overflow parking directed to Lot 98B
Public Transportation:
Use the greener option to get to campus: take NJ Transit trains to New Brunswick then catch the Rutgers EE bus to Cook Campus. The Train Station Rutgers EE bus stop is on Somerset Street near George Street in New Brunswick. Get off at the Food Science bus stop and the New Jersey Institute for Food, Nutrition, and Health (IFNH) is across the street and east of the Food Science and Food Nutrition Building. Use the Rutgers App for updates on bus schedules and maps.
Lodging
If you are planning to stay overnight, there are multiple options for hotels, see:
Rutgers University–New Brunswick: Lodging and Dining