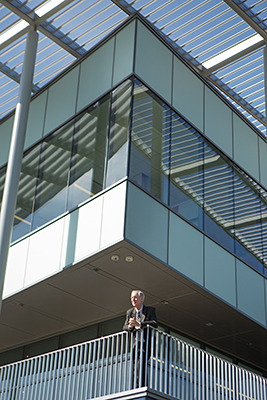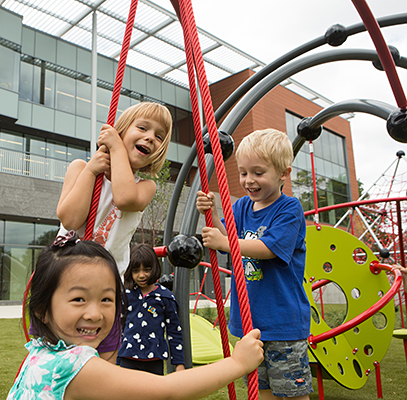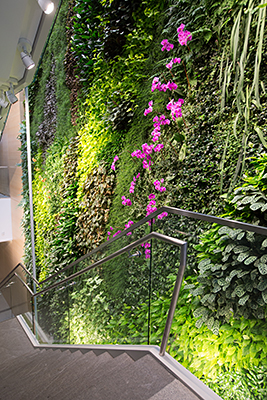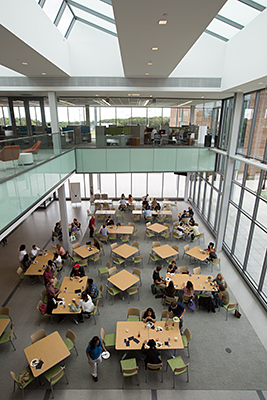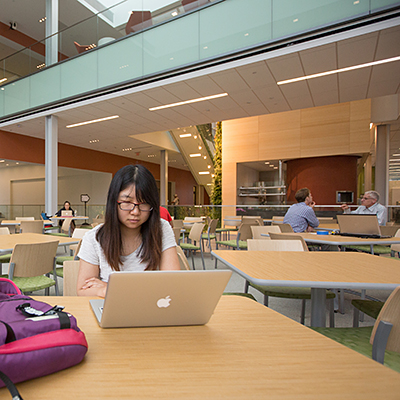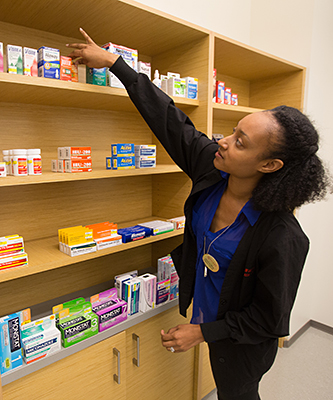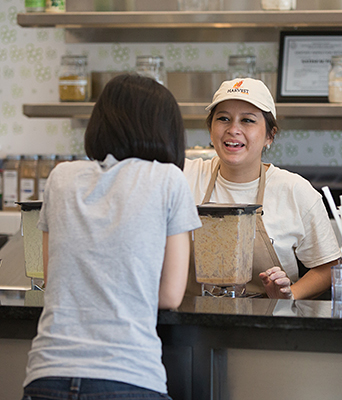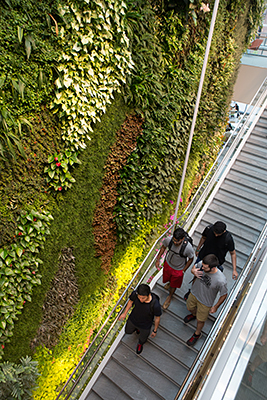 We have entered into a very exciting phase of the building construction...Move In! Our new mailing address is 61 Dudley Road, New Brunswick, NJ on the George H. Cook Campus. All of our phone numbers are the same. The first phase of the move-in occurred in the middle of July 2015. We are in the process of ramping up our different programs as we go through the building shake down. We had a "Sneak Preview ‐ Open House" for the School of Environmental and Biological Sciences community on August 12th which brought close to 300 visitors to the IFNH. The Harvest IFNH restaurant run by Rutgers Dining Services on the first floor of the building had their Grand Opening September 23rd. Please come on in and experience Harvest IFNH at any time ‐ the food is great! The Cook/Douglass Student Health Clinic (formerly Willets) has relocated to the first floor of the building as well.
The building is also home to the largest living wall in New Jersey with over 6000 individual plants representing 72 different species covering 1300 square feet of wall space.
Some other interesting facts regarding the building are:
Building Concept Design: Woods Bagott
Architects: Ballinger
Construction: Natoli
Gross square feet: 80,000
Project cost: $55 million
Main conference room seats 145 people lecture style or 70 people at desks
Board room seats 25 people and can be converted into a special events dining room
Research commons provides modern workstations and team space for 100 people including faculty, staff and students
Conference rooms, long-distance learning center, and huddle stations are supported by state-of-the art technology with connectivity to smart boards, tablets and PCs
Student health and wellness center offers a tele-pharmacy, professional nutrition counseling services, and houses the clinical research space that is connected to the biometric testing rooms of the human performance center
Children's education and research center is designed for ages 2-5 and can accommodate 70 students on a daily basis, it includes a teaching kitchen and a soft-landing outdoor activity area
Harvest IFNH offers creative dishes that are focused on whole, minimally processed food, with "from scratch" culinary techniques that develop flavor without additives
Recently we were pleased to host Senators Steven Sweeney and Bob Smith in our new building along with Rutgers President Robert Barchi and Robert Goodman, Executive Dean, School of Environmental and Biological Sciences.
Although we've only been in the building a short time there are plenty of exciting things going on, and we invite you to come on in and see the building for yourself.